AlexH
500 Post Club
User is Offline



Joined: 17 Mar 2008
Posts: 616
Location: London
Posted: Wed Mar 19, 2008 11:04 am

Post subject: Venue Review - Loynton Hall Trout Fishery

---

Lakes: 3
Size: Small 1-3 acres approx
Stock: Rainbows and Browns
Size: 3lb - 20lb +
Water: Moderately clear but stalking difficult
Facilities: Very Good
Web: http://www.loyntontroutfisheries.co.uk/

This fishery is in Staffordshire, and I've only fished it a couple of times, but can say that the staff are unerringly friendly, and take your order in the morning for your lunchtime fry-up!

The lakes are small but, for their size, incredibly deep, up to 40 feet! this means that the fishing can be a little tricky, but you dont get fish lethargy in the summer! while stalking is difficult, there are always some mighty fish to be encountered. last time i went i saw 4 over 17lb landed including 2 that were close to 20, if not more (they were returned)

Fish a Loynton Guinea here and you can't go wrong (they sell them in the lodge) there are hot-spots all over the fishery! The fishery is a little exposed, but attractive, and most of the lakes have plenty of features to make them interesting to fish

Ive had noting of note in my couple of visits, but will be back there soon!
yaffle
250 Post Club
User is Offline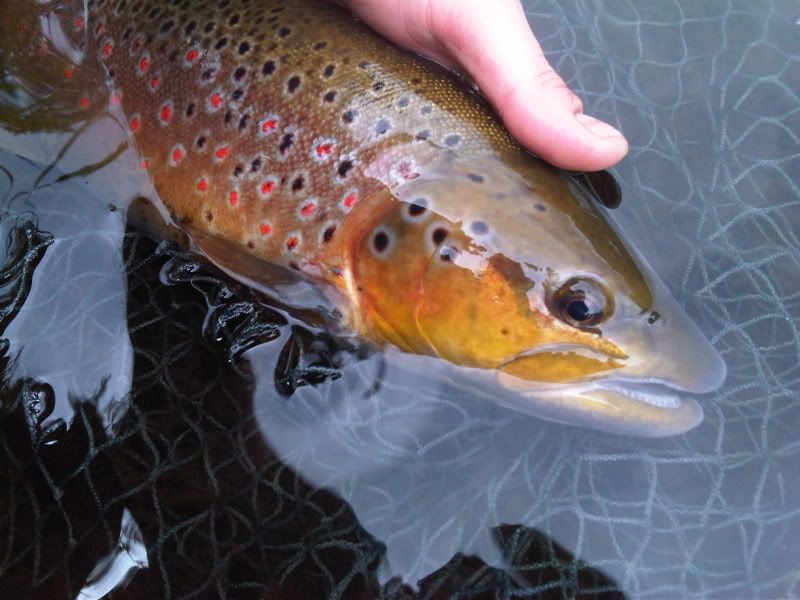 Joined: 07 Jul 2006
Posts: 300
Location: Somerset, UK
Posted: Thu Dec 10, 2009 2:47 pm

Post subject:

---

Any recent updates as to how its fishing at Loynton? Any tips? I might be going there this weekend with my uncle for my first fly fishing trip in over a year!

Thanks,

yaffle
_________________
http://yaffle.bravejournal.com/